basalt fiber fabric
Product Details:
| | |
| --- | --- |
| Type | Other Fireproofing Materials |
| Place of Origin | Zhejiang, China (Mainland) |
Payment & Shipping Terms:
Buyer Protection
ensure your transaction safety
Detailed Product Description
basalt fiber
1.anti-aging
2.high temperature
3.acid&alkali resistance
4.strong binding force to concrete and resin
basalt fiber
Main application areas:
bullet-proof vests, bulletproof helmets, stab-proof&cut-proof clothes, parachutes, bullet-proof car body; fireproof cloth, fabric for needle-felted carpet and radiation-proof &corrosion-resistant materials, construction reinforcement fabric, radar cover, engine components, radar antennas, tank armoring body, water ski, surfboard, warships.
Features:
anti-aging, high-temperature resistant, acid and alkali-resistant, strong binding force to concrete and resin, flame retardant and good insulativity, low moisture absorption, can replace carbon fiber and aramid fiber in some aspects.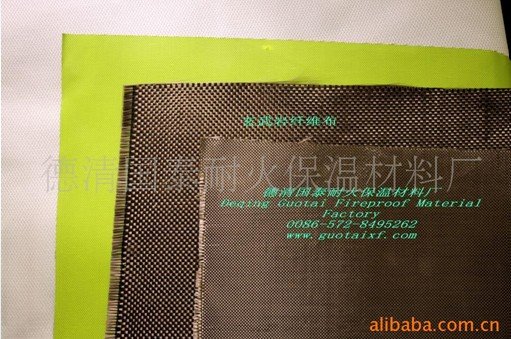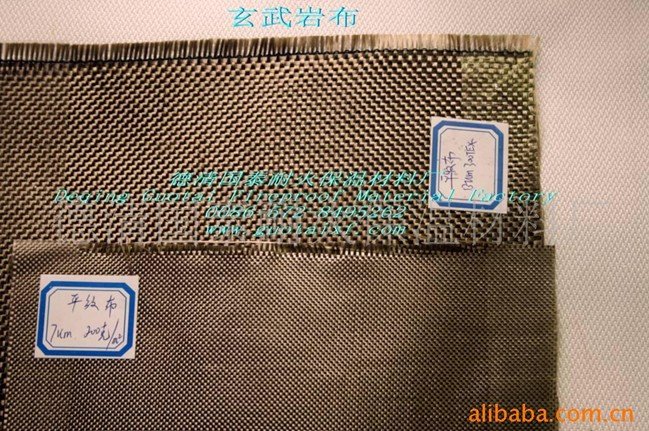 basalt fiber fabric
Other Products from this Supplier
Want to get more exact suppliers with detailed quotations? Post an RFQ now>>


Not sure about product quality? Find reliable inspectors to help ensure product quality!
Related Searches:
Verified

Company

Deqing Guotai Fireproof Material Factory
[ Zhejiang, China (Mainland) ]
Business Type: Manufacturer, Trading Company